Home
All
design inspiration
Transforming Your Patient Room Service: 6 Strategies for Fast and Friendly Order-Taking, Hotel-Style
Transforming Your Patient Room Service: 6 Strategies for Fast and Friendly Order-Taking, Hotel-Style
Laure Joumier . 07 May 2023
There is a general consensus among experts and in the scientific community, that offering patients in hospitals and residents in care establishments a choice and variety of meals during their stay in healthcare facilities can increase their food intake, especially for those who are at risk of undernutrition or malnutrition (See Sources 1-6 below). To address this, healthcare facilities can implement a room service model similar to that of hotels, where nurses enter the patient's room to take meal orders for the next day or so.
However, with nurses being given more responsibilities and tight deadlines to meet, taking food orders can quickly become overwhelming. While some patients may be able to place their orders themselves via email or by scanning a QR code, others may require the assistance of a qualified nurse or dietician to ensure that their dietary needs are met.
If you find yourself facing this challenge, this article is for you. 
At Menutech, we have collaborated with thousands of nurses and dieticians to provide a streamlined and efficient meal ordering experience for patients. Our software is intuitively designed, dynamically displays safe and relevant meal options and can be accessed on any internet-enabled device. 
But aside from the software, there are several strategies that we share with our customers to ensure a friendly and speedy order-taking experience. Here are six of them: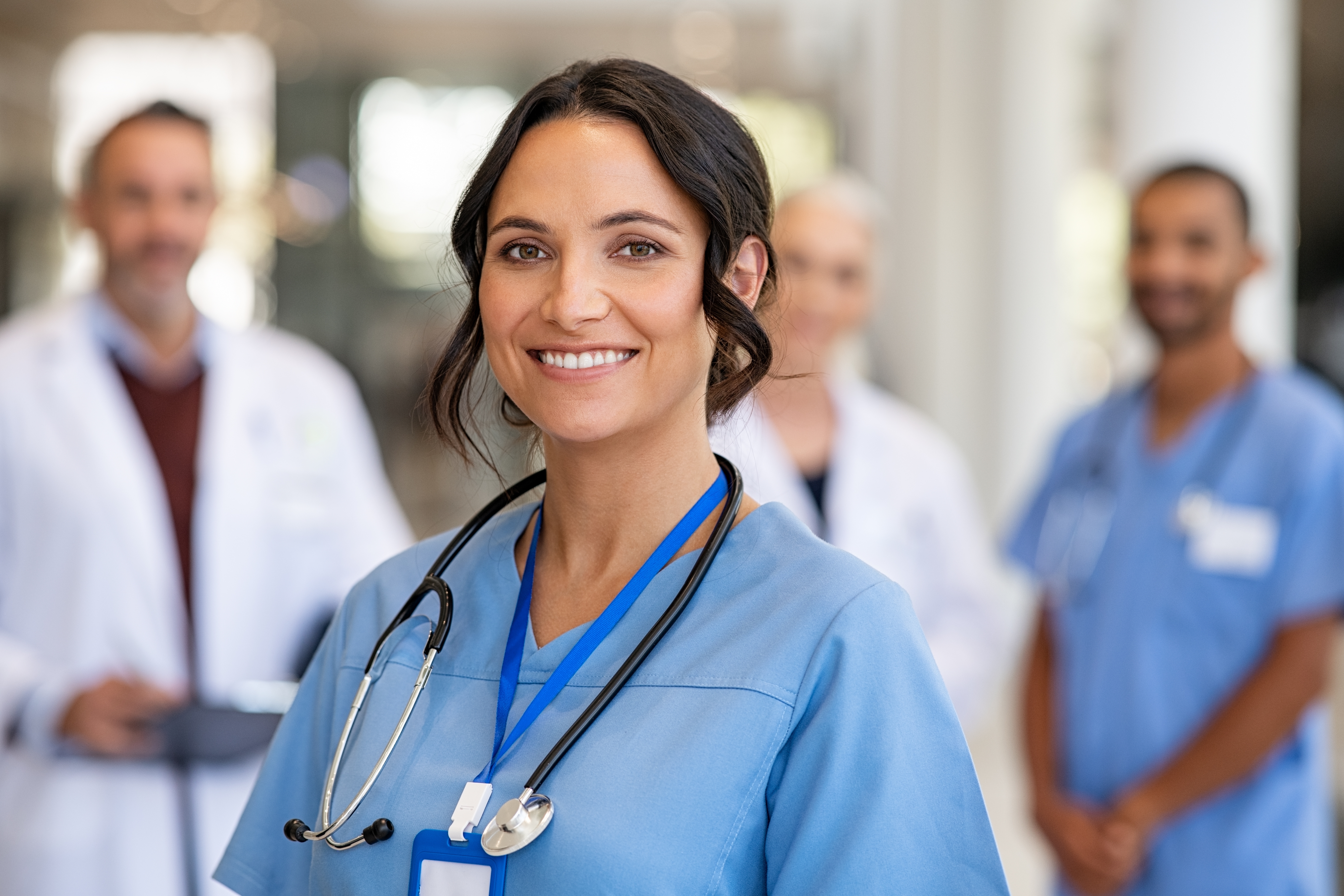 Strategy 1: Posture, posture, posture
Maintaining an upright posture and making eye contact with the patient may seem like a given, but it's easy to be drawn into looking down at your notes or device. While you aren't expected to memorize the daily menu options (that's what the electronic meal ordering software is for), the patients' choices certainly present new information. As a result, it's crucial to not only listen to their responses, but also maintain eye contact as they speak. This not only facilitates active listening but also lays the groundwork for a pleasant conversation—whether about food or another topic—allowing you to spend quality time with your patient.
Strategy 2: Use the magic word, "usually"
This strategy is a time saver, particularly for lengthy breakfast menus. Breakfast menus often feature an extensive list of individual items, making it time-consuming for patients to make an informed decision. So instead of asking "What would you like for breakfast" and reading out the entire menu to the patient, simply ask instead 
"What do you USUALLY have for breakfast?"
This approach places patients in a familiar context, allowing them to answer more readily. You can then engage in a conversation to suggest new options or alternatives based on their preferences.
Strategy 3: Flip the traditional menu order
Traditionally, menus follow a sequence of Starters, Mains, and Desserts. To accelerate taking orders from patients, we recommend beginning with the Mains, before moving on to Starters and Desserts.
"Would you prefer the fish or lamb?"
Once the patient has committed to a Main course option, it becomes easier to collaboratively 'construct' the rest of the meal with them. The Starter can be presented as a way to whet their appetite for the main dish, while the Dessert serves as an optional finish to the meal. This approach minimizes the likelihood of patients changing their minds after selecting a Starter, as they are discovering the rest of the menu.
Strategy 4: Keep choices simple and relevant
We recommend presenting the options in a straightforward manner, such as, 'Would you like the fish or lamb?' and only elaborating on the sides if the patient is undecided. 
"The fish is a creamy garlic, lemon and spinach salmon. And the lamb is served with Moroccan spiced carrots". 
This approach expedites meal order-taking when patients have a clear aversion to specific ingredients ('I don't like lamb') or allergies (such as fish or crustaceans). 
To further streamline the process, consider using electronic meal ordering software like Menutech, which automatically generates menu plans based on ingredient aversions and food allergies. This ensures you only present relevant options to your patients.
This way, you can skip to the options that are most relevant for your patient: 
"Tomorrow, we will serve a creamy garlic, lemon and spinach salmon. Are you interested in having a starter and desert with your meal?"
Strategy 5: Know your alternatives
For patients with hard-to-please palates or highly restrictive diets, it's crucial to be familiar with the alternative meals that your kitchen team can prepare. Being aware of these alternatives allows you to seamlessly continue the conversation and accommodate the patient's needs.
Consider using software like Menutech, which conveniently displays alternative options within the menu based on service (lunch vs. dinner) and course (starter, main, and dessert alternatives). This helps you quickly access all the information you need to cater to patients with specific dietary preferences or restrictions.
"As an alternative, we can choose a pasta dish, an omelette or a risotto perhaps?"
Strategy 6: Embrace technology
There may be various reasons why taking meal orders from a patient could be particularly time-consuming. For example, the options might be unclear, or the patient may not be fluent in the language. If, despite employing the above strategies, the order-taking process is still taking longer than intended, consider turning your tablet towards the patient.
When opting for this approach, ensure that the menu is displayed in a user-friendly interface and adheres to your brand guidelines. Solutions like Menutech automate these aspects, and also offer features such as language switching and adjustable text size to maximize legibility and accommodate diverse patient needs.
"Please allow me to change the menu on my tablet to Italian so we can make our choice together on the tablet directly."
✨
Share your favourite order-taking strategy
Now that we've discussed various strategies for streamlining meal order-taking, we'd love to hear from you.
Do you already apply some or all of these strategies with your patients? Is there any strategy we might have missed in our list? Please tweet us your experience, as we'd love to exchange thoughts and ideas on this topic.
In any case, we wish you great success in your patient meal order-taking.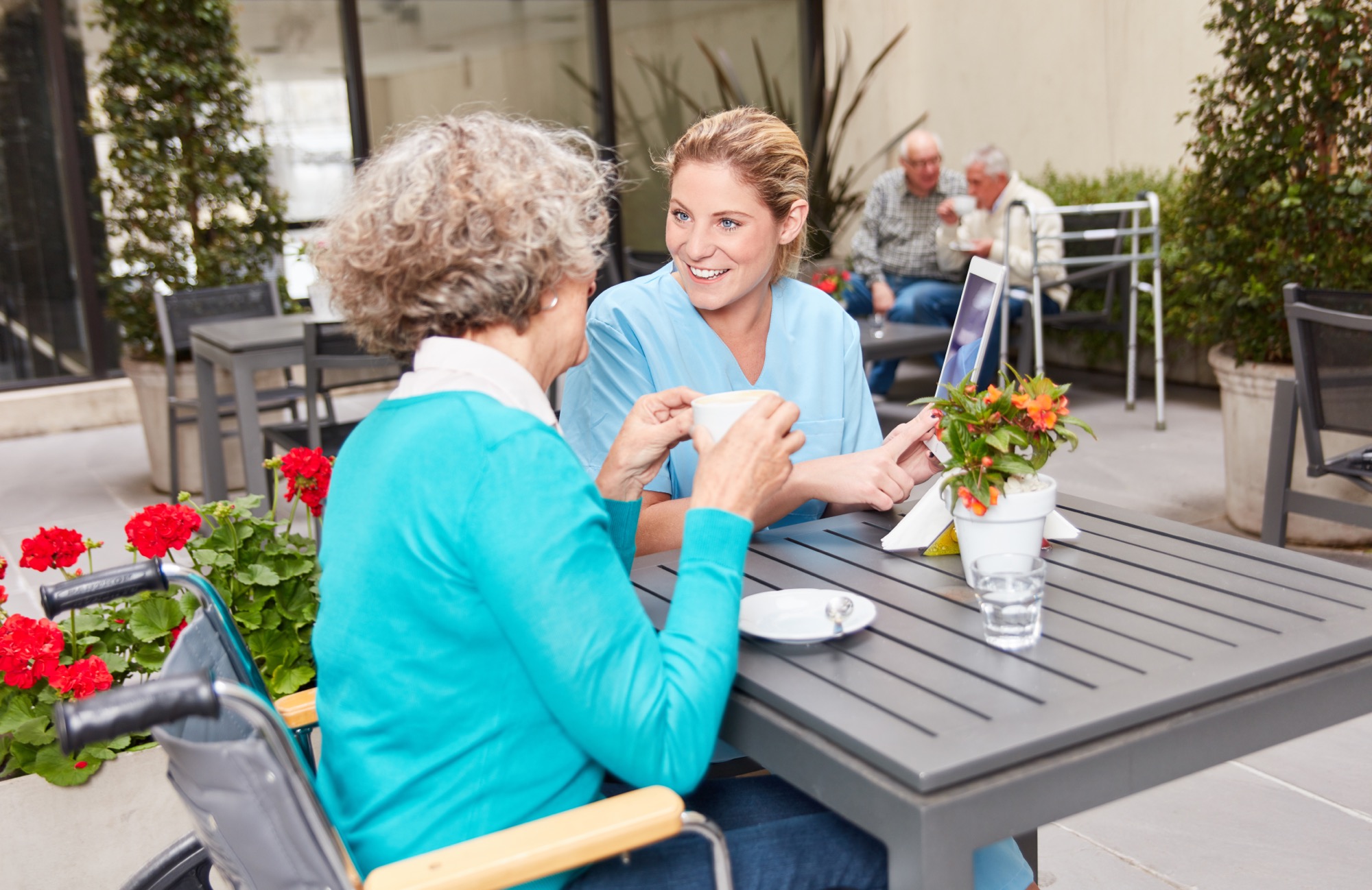 Sources: