5 Restaurant Menu Ideas for Halloween during COVID
Laure Joumier . 29 December 2020
Tip #1 Create a dedicated Takeaway and Home delivery Menu for Halloween
Create an easy-to-read and eye-catching Halloween-themed takeaway menu. Make sure to consider the following when preparing your takeaway & home delivery menu:
Do not offer the whole menu for takeaway and home delivery. With lower customer numbers due to COVID, you will have a greater risk of ingredients going to waste. Be selective and prioritise your most frequently used ingredients. Avoid foods that spoil quickly (such as berries, bananas, peaches, avocados, fish, ...)
Choose menu items that are easy to prepare, package and transport. Avoid meals that have a difficult food presentation (don't offer a classic beef tartare with egg yolk for takeaway) or that cool down easily (such as oven-baked potato fries). 
 

What about embracing 'transportability' by offering Halloween Bento Boxes on your Takeaway menu?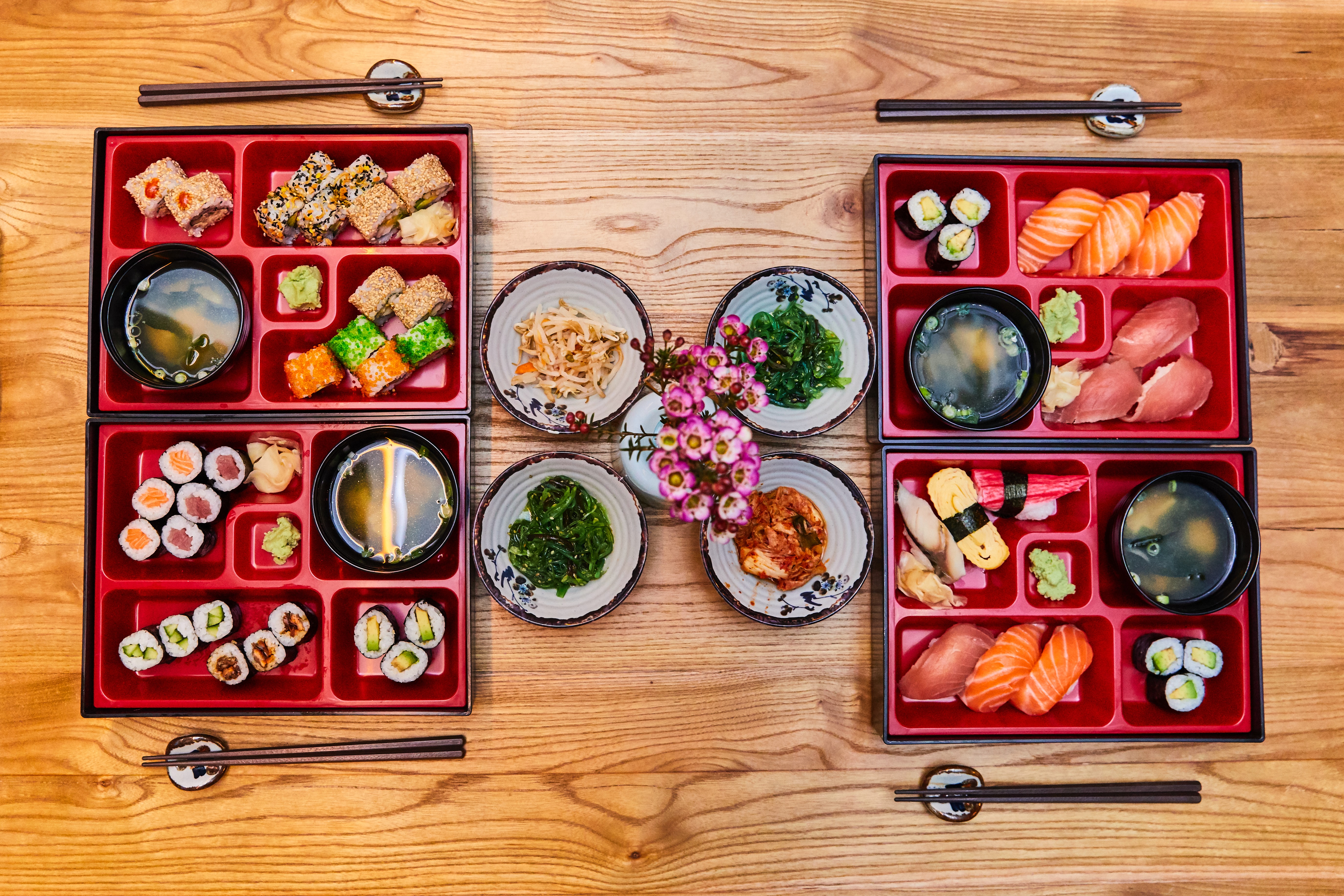 Keep an eye open on your neighbours' menu options. Why offer Halloween-themed pizza options if your neighbour is a pizzeria? Make sure to stand with your menu options, to not battle for business with several other restaurants close by.
 

Enrich the descriptions of your meals directly on your menu to keep your audience curious. Say "Halloween Salmon Temari Sushi with Wasabi" instead of "Halloween Sushi".

 
Keep it varied and affordable. Restaurants typically offer a price reduction of 10% for eating-out options. 
Tip #2 Display your Halloween Menu early and let your customers Pre-Purchase their order
Get your Halloween menu ready early, so you can display across it your restaurant's tables, counter and windows in anticipation of October 31st. Your existing customers are definitely convinced, so they will be curious to discover your Halloween-themed menu options. 
Even better: let your customers pre-purchase their order with a delivery time guarantee.
 

Your customers are happy, because they'll be the first to enjoy your Halloween menu options, and you can gauge how much demand there will be and thus order the right amounts of ingredients. 

 
Tip #3 Don't forget to add Halloween-themed food options for special diets
No one likes to be excluded from the festive fun. Make sure to have Halloween food options that are adapted for the following diets:
vegan and vegetarian
gluten-free
lactose-free
tree nut and peanut allergies
These diets are less frequent, but a great plus if you offer them on your Halloween-themed menus:
Paleo
Fish and shellfish allergies
Ketogenic diet
When your Halloween menu is ready, make sure to declare all allergens contained in your food and beverages. Providing dietary and allergen info directly on your Halloween menu makes it easier and more enjoyable for your customers to buy their festive meal from you.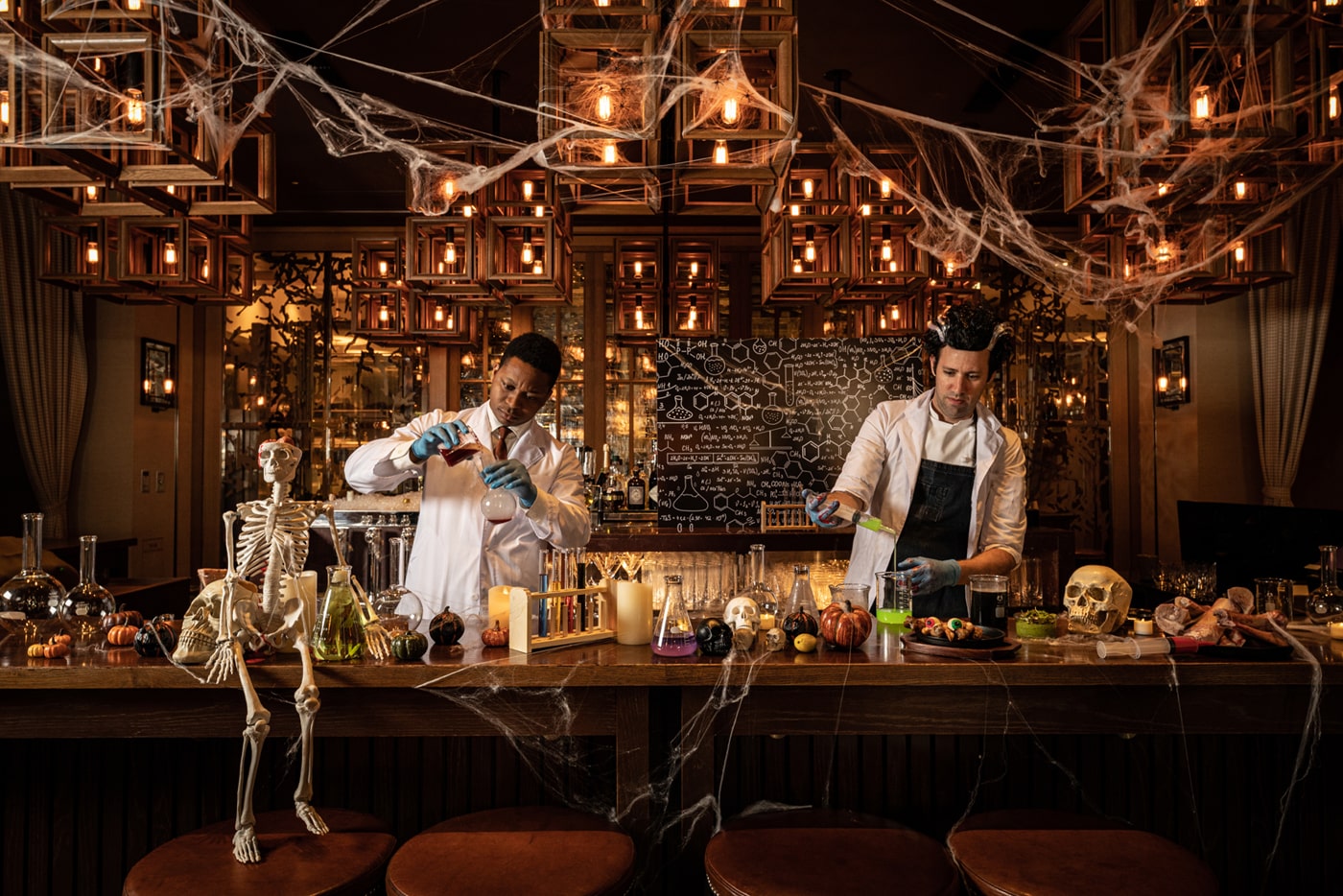 Tip #4 Share exclusive deals for your Halloween Menu options on Social media
Make sure to communicate if your establishment is open on October 31st, or if you will be open for takeaway and delivering meals. And as more people have moved to remote work, they're spending increasing amounts of time online, so social media is the best place to advertise your Halloween offering.
 

Even better: share the link to your online Halloween menu to make ordering much easier and faster to your customers. Also, why not add a few pictures to keep them curious?

 
Make sure to also have your opening hours and delivery zones communicated clearly on your social media platforms. 
Tip #5 Offer Meal Kit options for your Halloween signature dishes
This year, October 31st falls on a Saturday. 
Why not offer a meal kit for families to celebrate Halloween together? If you have a signature sauce or meal, make sure to advertise it for Halloween too - as your customers will be more familiar with your product.
 

You can even start an online competition (with a dedicated hashtag for social media) to see how your customers cooked your meal kit. And with Halloween, you can also make it extra-fun with costumes.